Restaurant / Museum Reservations
We are happy to help make restaurant recommendations so you can avoid the tourist traps and eat like a local, reserve a table for you or recommend great, local eateries near your hotel or apartment. Skip long museum lines and visit popular sights at the best time of day with tips from our team of experts.
Personal Driver
Rome Guide Services can offer car and driver services for individuals, couples, families and groups for all your needs. Organize a transfer from the airport, cruise port or train station to your hotel, business meeting, or to meet your guide at the start of a tour. Plan a shopping excursion or a day trip to Pompeii, Ostia Antica, or Tivoli. Take your tour of the city by car so you can relax in between sites in our comfortable vehicles and escape the heat of Rome in summer!
Apartment / Hotel / Villa Bookings
Looking for a place to stay? We'd be glad to help you with your accommodations in Rome and any other city in Italy. Whether you are looking for a retreat in castle, a villa in Tuscany, a luxury suite in the heart of Rome, a nice bed and breakfast or an apartment for your family, we're here to help make the search as effortless as possible.
Traveling in Italy
Let us help you plan your Italian dream vacation. We have a network of guides in cities throughout the country. Would you like to see the Last Supper in Milan? Get lost in the winding streets of Venice? Hike the cities of Cinque Terre or lie in the sun on the beaches of Positano? Wherever you're dreaming of going, let us help you make the most of your Italian adventure.
Cruise Passengers
Our car or minivan & driver can be at the ship to pick you up as you disembark from any cruise port in Italy and he'll bring you into the city (to meet up with the guide) and would then be at your disposal for a full day of sightseeing in Rome. Having a vehicle at your disposal will facilitate things and maximize the little time you have in the city as most of the sights are quite spread out and public transportation and taxis are not always available. At the end of your day the driver would then drive you back directly to your ship. Transfer time approximately 1hr. 15 min. We can arrange this type of service in all Italian ports as well as in most Mediterranean ports.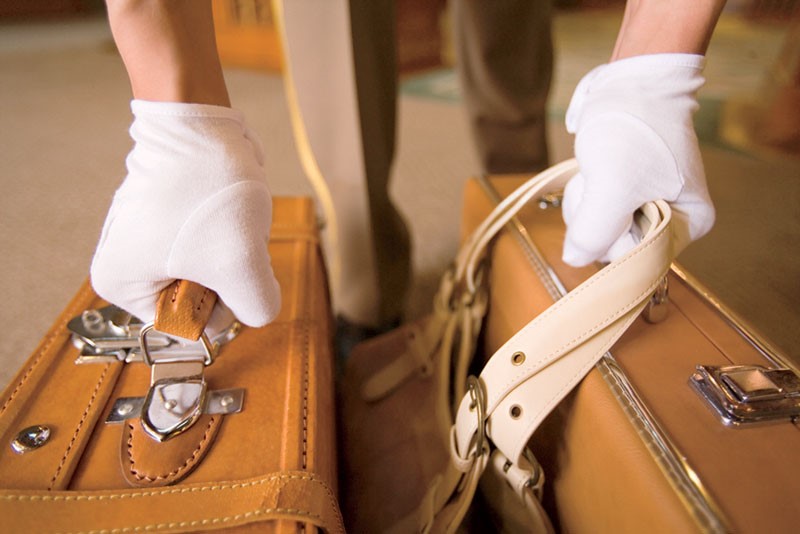 Luggage Shipping
You can make your travel experience just as effortless and relaxing as your vacation when you ship your luggage. We can arrange to have your bags picked up at your cruise, hotel, or apartment and shipped home so you never have worry about dragging heavy suitcases through the airport, paying excess baggage fees for all the shopping you did on your trip and you can guarantee that your belongings and new treasures will arrive home safely. Email us for more information.